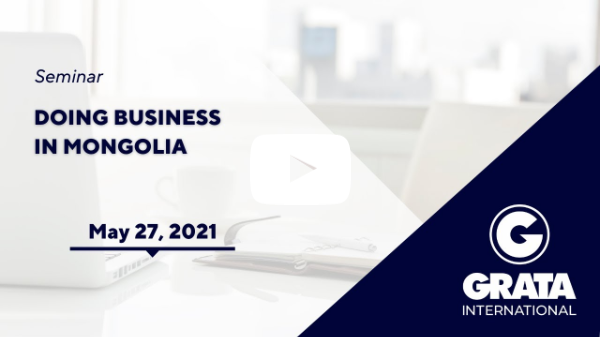 GRATA International law firm is hosting a seminar on Doing Business in Mongolia


Establishing a business in Mongolia is a promising idea for launching an international business in 2021.


Aspiring entrepreneurs, who plan to open a business will have opportunities for the development of any type of business. Assuming that the state is still at an average level of development, and many profitable projects are proposed for a start-up or expansion of an existing business.


In this regard, we invite you to participate in our online seminar, which will be held on May 27, 2021.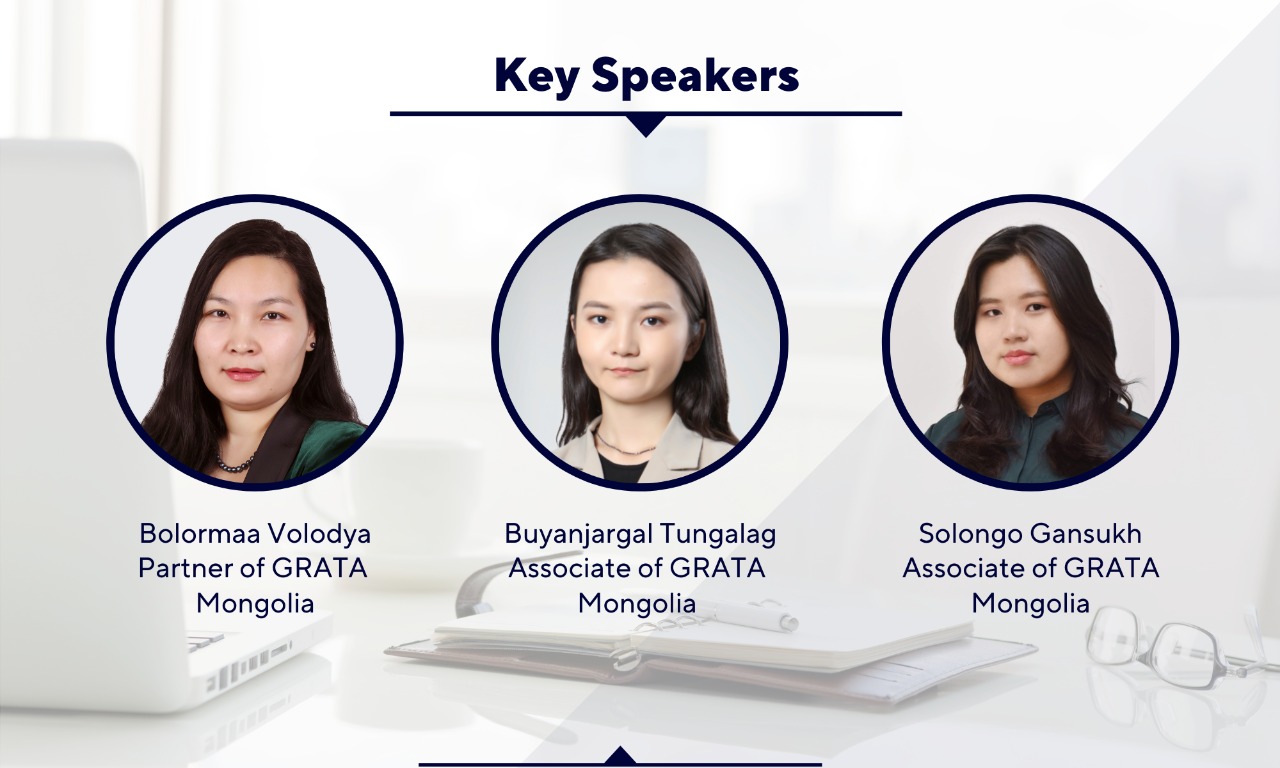 Time: 12 PM Ulaanbaatar time (GMT +8).

This seminar will address:
1. Investment environment of Mongolia and legal forms of legal entities.
2. Taxation and social insurance obligations.
3. Work permit and court proceedings in Mongolia.


Language: English (without interpreter).
Table of contents
Kazakhstan
Mongolia
Russia
Uzbekistan

We inform you that the Almaty office telephone number is +77750300009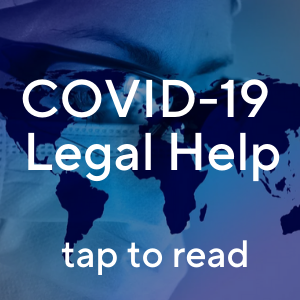 Upcoming events of GRATA International
Dear friends, colleagues and partners!


We remind you about our upcoming international online conference on the topic: "Topical issues of antitrust regulation in the countries of presence of GRATA International".


The purpose of our conference is to give an idea of antitrust law in the represented jurisdictions of GRATA, as well as the specifics of its application and current problems.


Date: June 1, 2021.
Time: 9.00 (Moscow time).


The working language is Russian and English.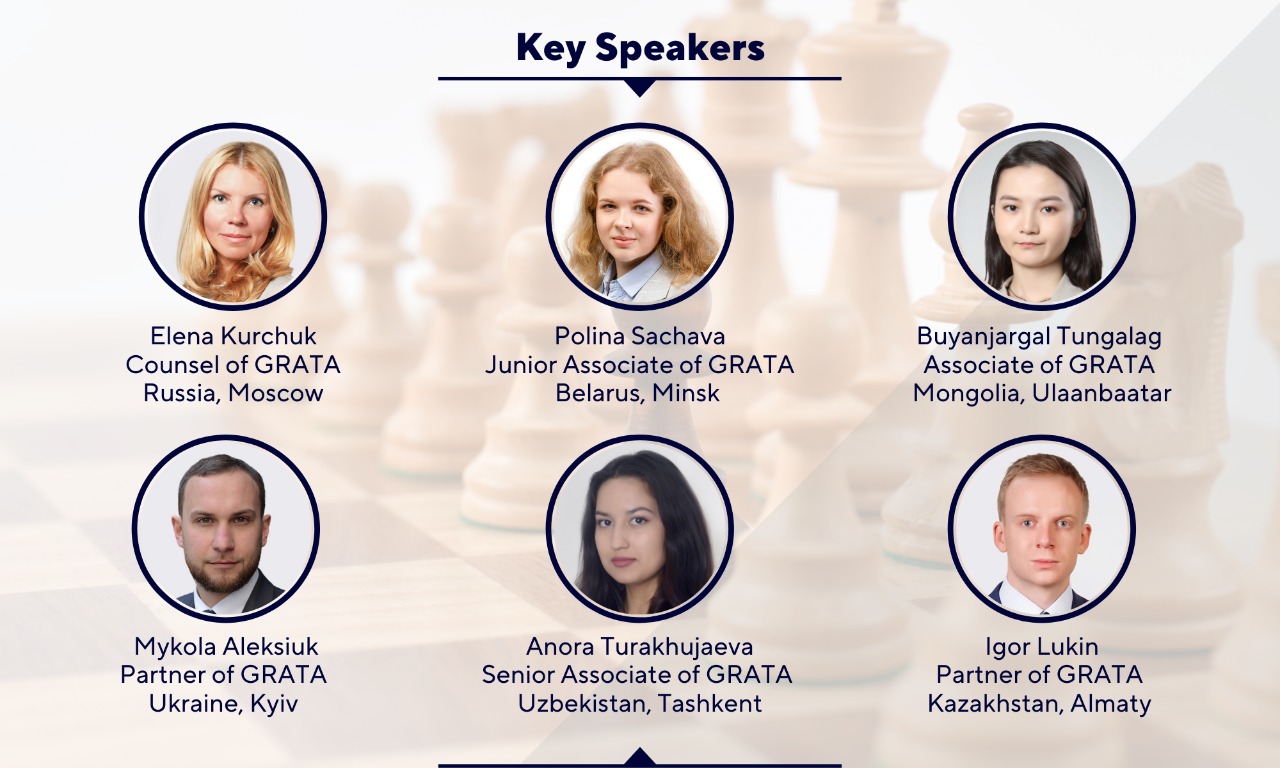 To participate, you must pre-register using the link → before May 31. A link to connect to the conference will be sent the day before the event.

GRATA International will hold a seminar Doing Business in Uzbekistan

We invite you to take part in the seminar on Doing Business in Uzbekistan, which is held by the GRATA Tashkent office in cooperation with the European Business Association in Kazakhstan.


Date: 3 June (Thursday), 2021.
Time: 16.00-17.30 (Nur-Sultan time).


During the seminar experts will speak about the following topics:
1. Tax system
2. Guarantees to foreign investors
3. Attracting foreign labor
4. Free economic zones
5. Licenses and permits
6. The judicial system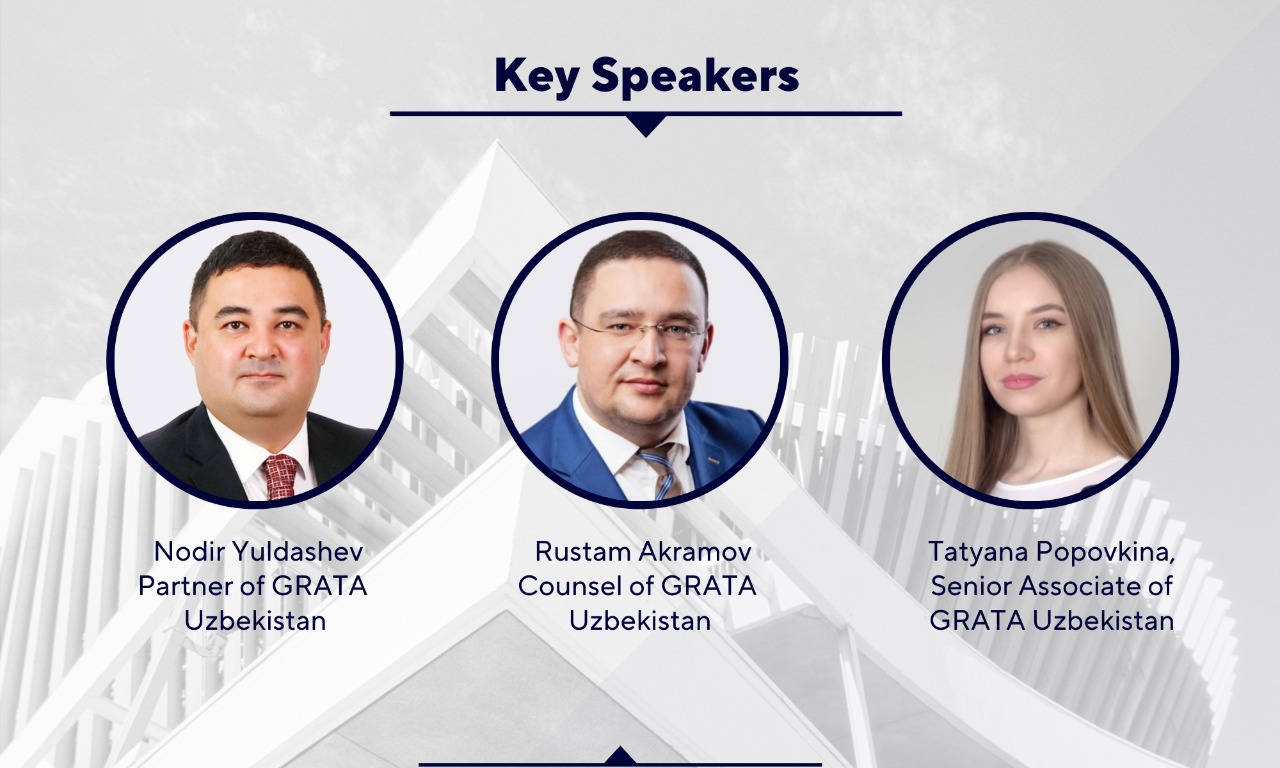 The seminar will be held in English (without providing an interpreter).


To confirm your participation, please proceed with online registration below no later than June 2. After registration, you will receive Zoom link to the call, one day before the event.
News and insights from GRATA International

Events in 2020 resulted in the Kazakh economy, in particular the financial sector, having to face the combined challenge of a continued reduction in oil prices and the outbreak of covid-19. However, according to the Agency for Regulation and Development of the Financial Market (AFR), the negative impact of these challenges on the Kazakh banking sector was not as severe as expected. In 2020, annual lending to the Kazakh economy amounted to 14.6 trillion tenge, which was a 5.5 per cent increase on the previous year.

In accordance with the "Guidelines for improving the legislation of Mongolia until 2020", approved by the State Great Khural (the Parliament) on January 12, 2017, the Parliament on March 22, 2019, passed a revised version of the package of laws on Taxation. General Anti-Avoidance Rule, Transfer Pricing Rules, Mutual Agreement Procedure, and Procedure for Exchange of Information with Foreign Tax Authorities are passed and adhered in accordance with revised version of the General Law on Taxation, which is included in this package of laws.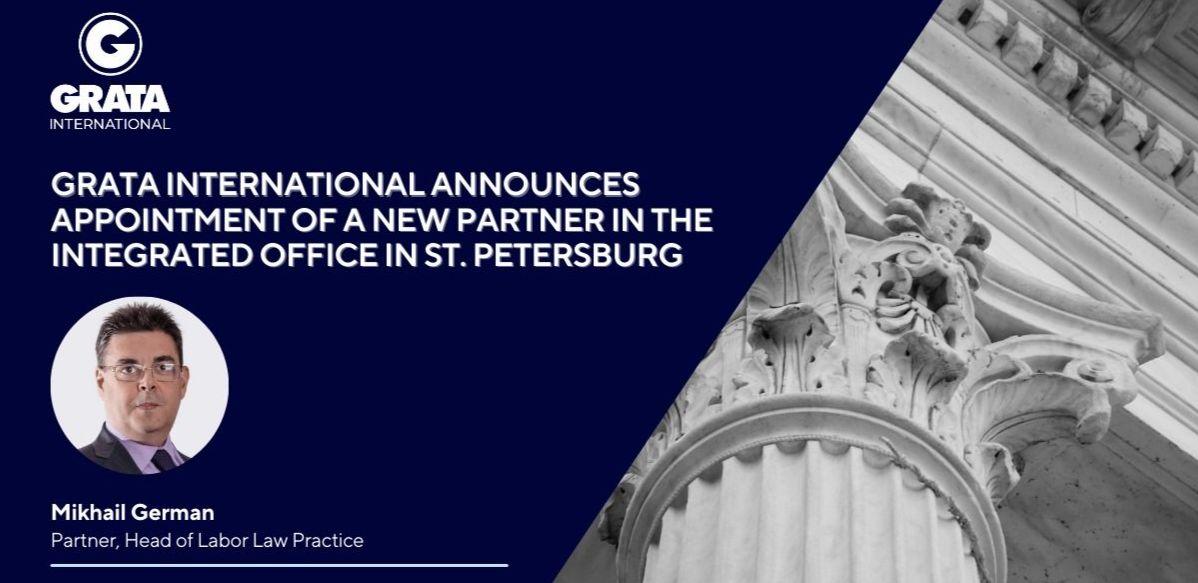 GRATA International announces appointment of a new partner in the integrated office in St. Petersburg
Mikhail German, head of the employment law practice at GRATA International St. Petersburg, has been appointed as a partner as of May 1, 2021.
During his three years with the firm, Mikhail has brought the employment practice to a whole new level, which today is recognized as one of the strongest in Russia. He was repeatedly noted by Russia's leading legal rankings, and his portfolio of litigation projects includes cases that shape the country's litigation practice.
Among Mikhail's clients are major domestic and foreign companies in the construction, IT, medical and trade sectors. He represents companies in dispute resolution and also advises on employment, immigration, tax and family law issues.

Entrepreneurs of Uzbekistan will pay compensation for environmental pollution
The Resolution of the Cabinet of Ministers of the Republic of Uzbekistan "On further improvement of economic mechanisms for protecting the natural environment in the territory of the Republic of Uzbekistan" No.202 dated on April 12, 2021 (the "Resolution No.202") determined the objects and subjects of compensation payments for environmental pollution and the amount of compensation payments.