| | IABSE Newsletter May 2020 |
| --- | --- |
IABSE Webinar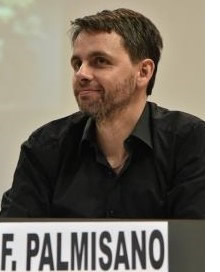 First IABSE Webinar! (Fully Booked!)
Forensic structural engineering: a field of practice and research
Fabrizio Palmisano, IABSE TG 5.1. Forensic Structural Engineering will hold a Webinar on Friday, 12 June 2020, at 1400 CET. We have received an overwhelming response for this event and have closed registrations now. The Webinar will be recorded and will be available to all IABSE Members under 'Members Area' of the IABSE's eLearning website.
Wish to share your knowledge through IABSE's live Webinars or 2020 Lecture Series?
Please contact B. Bose at bose@iabse.org.
IABSE Lecture Series 2020
IABSE Members are sharing their knowledge and expertise for the benefit of young engineers and colleagues, especially during this lockdown period. To watch the presentations, please visit the IABSE website at www.iabse.org and click on the E-Learning menu. Feel free to share the videos to join us spread the knowledge.
Lecture on 'Probabilistic Stability Evaluation of Vehicles under Strong Winds for Bridge Traffic Control'

by Ho-Kyung Kim, Chair NG

Lecture on the 'Load Testing of Structures'

by Eva Lantsoght, SEI Editorial Board Member

Eva has also recently published a book and you can download it for free from here:
"The A-Z of the PhD Trajectory" published by Springer Nature.
New Website will be coming soon!
IABSE Secretariat is getting ready to launch the new IABSE Website by July 2020. The new user-friendly website will be using the latest "responsive" website technology and is adapting a simple designed concept for easy navigation using handheld mobile devices.
The improved and simplified design will focus on the activities of the association and provide a platform for its members a place to share knowledge and connectivity through social media.
The month of June will be the transition period; therefore, some disruption to the current website might be experienced during this time. Thank you for your understanding and support.
IABSE Congress Ghent 2021: Call for Abstracts open!
Abstracts should address the conference theme 'Structural Engineering for Future Societal Needs'. These needs comprise building and maintaining safe and reliable buildings and infrastructures while coping with the effects of climate change in a world with scarcer resources and satisfying the ambition to reduce mankind's CO2 footprint. Anticipated sub-themes are therefore amongst others: Click Here for further information.
IABSE Annual Meetings for 2020
Following the postponement of IABSE Congress in Christchurch, a new schedule and format are currently being considered depending on the pandemic situation.
Early Bird Registration!
Extended till 15 June 2020

IABSE 2020 Symposium Wroclaw which was supposed to take place on 20-22 May 2020 is now rescheduled to take place on 7-9 October 2020 with IABSE Task Group meetings and Welcome Reception for participants on the 6 October 2020.

Call for Abstracts
Submit until 31 May 2020

IABSE 2021 New Delhi: Did you submit your abstract? Not yet? Good news, the deadline got extended till 31 May, 2020. So submit now and take this opportunity to visit India! Click Here.
SEI May 2020: Recent Structures and Research in New Zealand (Special Feature)
Did you read SEI May issue online? This is a Special Feature about recent structures and research in New Zealand, which took almost one year in the making. Login to your Members Area and click on 'SEI Online' to read the issue online (www.iabse.org)
Read the Introduction by the Chief Reviewers of this SEI Series: Takashi Yamaguchi, Zhi Sun and Alessandro Palermo. Click Here!
Read the Editorial by Stephen Hicks on the topic 'International Collaboration and Harmonization of Design Standards' Click Here!
Did you read the interview by IABSE Commission 4 (Construction Methods and Processes) Chair, Pedro Pacheco? Click Here!
Also in this issue is an interview by IABSE Foundation Council Chair, Alp Canar taking about all activities and plans. This is IABSE's philanthropic endeavour, do read and contribute! Click Here!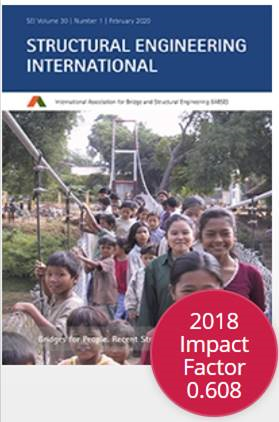 SEI November 2021: Bridge Conceptual and Aesthetic Design
Read the Call for Abstracts..
Abstract Submission Deadline: 15 June 2020 (soon ending!)
Full Paper Deadline: 15 September 2020
Covid-19 Notice for SEI May 2020 issue:
Due to the lockdown and associated delays in printing and postage worldwide, a delay in the receipt of your SEI May issue hardcopy is foreseen, as alerted by Taylor and Francis.
This issue is however online as of 1 May, 2020 (Members Area - SEI Online), www.iabse.org
United Kingdom

Future of Design (Full Event Video) -
First Online Event!

Shared by the British Group of IABSE

The IABSE British Group held their first live event on 17 April 2020, titled 'Future of Design (FoD) 2020'. This event was originally planned to take place as a full-day conference, but due to COVID-19 was moved to a webinar. Read further.

Bulgaria

National Group Meeting

The Chair of Bulgarian Group of IABSE, Prof. Marina Traykova, had a special meeting in Sofia on 21 February 2020 with Prof. Jose Matos to discuss about the future activities and development of the National Group.
IABSE's mission is to share knowledge, want to take part?
Does your IABSE Commission or Task Group wish to organize a Webinar or an IABSE Lecture? We are reaching out to all our technical committees, to invite them to share knowledge and expertise with our Members and Young engineers! Contact us at bose@iabse.org for further information.
Check out our Co-Sponsored events
Eleni Chatzi, Chair of Structural Mechanics and Monitoring at the Institute of Structural Engineering, has been selected by ASCE's Committee on Technical Advancement to receive the 2020 Walter L. Huber Civil Engineering Research Prize, considered the highest-​level mid-career research prize in civil engineering, for "seminal contributions to enable the vision of self-​aware infrastructure". Read Here. Read further.
Dan M. Frangopol, the inaugural Fazlur R. Khan Endowed Chair of Structural Engineering and Architecture at Lehigh University, is the recipient of the 2020 Alfred M. Freudenthal Medal awarded by the Engineering Mechanics Institute (EMI) of the American Society of Civil Engineers (ASCE). Read Here. Read further.
Dan M. Frangopol and former post-doc Yan Liu are the recipients of the ASCE 2020 Raymond C. Reese Research Prize for achievements in structural engineering research. The prize is being given for their paper "Utility and Information Analysis for Optimum Inspection of Fatigue-Sensitive Structures which was published the ASCE Journal of Structural Engineering, February 2019. Read Here.
Joe Tortorella: The structural engineering firm Silman (led by Kirk Mettam, Executive Vice President; Joe Tortorella, president; and Nat Oppenheimer, executive vice president) is the recipient of the 2020 Collaborative Achievement Award due to their contribution in helping build or restore some of the most revered buildings, including Fallingwater—a legacy. Read Here.
Connect and Share! For any recent Member News, or Company news, please send us the new article by end of the month for inclusion in next month's Newsletter. If you wish to share any important online resource which could benefit our members, or share a talk on an interesting topic, please send it to bose@iabse.org. We would particularly encourage our IABSE Members to share their knowledge and experience with our young members during this lockdown period with either 'live webinars' or 'pre-recorded lecture sessions'. All the more reason to stay connected and inspired! Please contact us if interested.
Contact

IABSE
Jungholzstrasse 28
8050 Zurich
SWITZERLAND

Phone: +41-43-443 97 65
Email: secretariat@iabse.org


Follow us on Social Media